Chiefs Game Day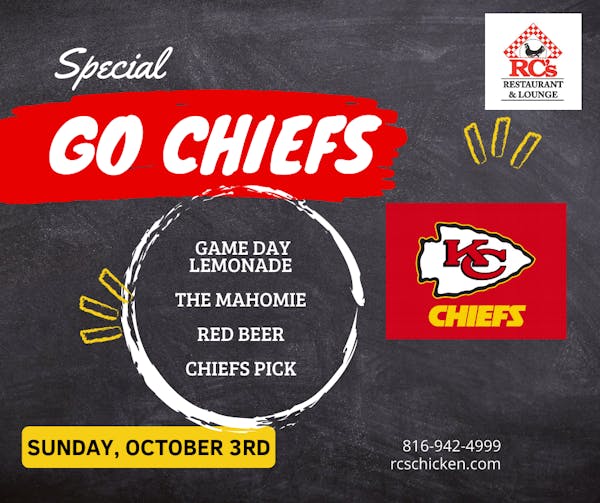 Every Sunday we'll have different specials running for game days to get you pumped for the Chiefs. Come out and see us!😁
This Sunday, October 3rd:
🏈Game Day Lemonade $4 -made with red, white, and berry vodka with lemonade. A combination of sweet and tart, simply refreshing.
😋Chiefs Pick $10 -consists of 10 pieces of chicken. This combination is the chef's choice. You may also get them tossed in any of our sauces. Who doesn't like fried chicken, yum!
❤️ The Mahomie $7 - Jack Daniels and cranberry juice with a lime.
🍺 Red Beer $5 - Draft beer mixed with our loaded tomato juice